Atlanta Boxer Rescue History
Atlanta Boxer Rescue was founded in June 2008 by seven dedicated boxer lovers who saw a need for a rescue to cover the Atlanta area. Throughout our first six months, we were able to rescue 40 Boxers! In our first four years, we rescued over 500 Boxers and by our tenth year, we were up to 1500 Boxers. The organization grew from one foster family to now over 100 foster homes that regularly rotate in and out of fostering.
Our volunteer force is strong! We currently have over 500 volunteers that perform the various roles that keep the rescue going, doing everything from processing applications, conducting home visits for applicants, transporting boxers to and from vet appointments or springing them from local shelters for their "freedom ride", planning and putting on events to fundraise or increase visibililty for the boxer breed, and much more.
Around 2012, as the workload on the board grew, we began to see the need for a top tier of coordinator roles to help manage other volunteers and areas of the rescue. We began adding dedicated adoption coordinators, foster coordinators, application coordinators, vetting coordinators, etc. to assist fosters in navigating the flow from intake to adoption with their foster boxers.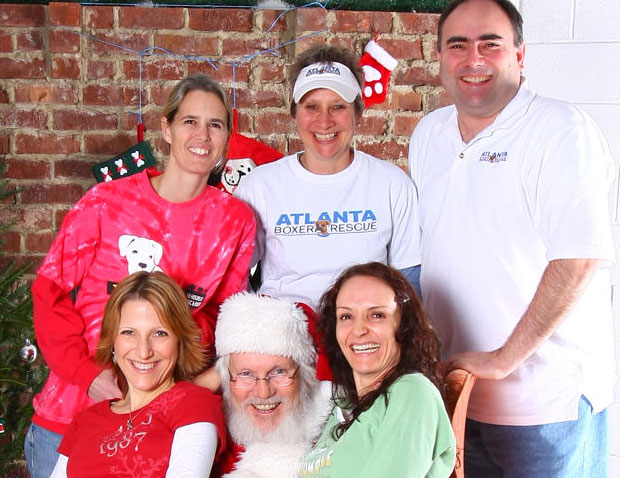 Our founding board of directors was made up of the following people and Boxers:
Angel Babb
Molly, Lucy
Carmen Caballero
Bella, Bruno
Dianne DaLee
Simba
Lisa Merlino
Davidson
April Fayette
Macey, Bentley
Erica Greppo
Sascha, Duke
Eric Kaplan