Marguerite Berger Memorial Fund
The Marguerite Berger Memorial Fund
was established by the family of
Marguerite Berger
mother of a long-time generous supporter of
Atlanta Boxer Rescue.
To contribute to the fund,
donate via PayPal or Credit Card:
Or donate by check:
Atlanta Boxer Rescue
5322 Vinings Lake View
Mableton, GA 30126
Memo on check: Marguerite Berger Memorial Fund
Marguerite "Peggy" Berger (1939-2019)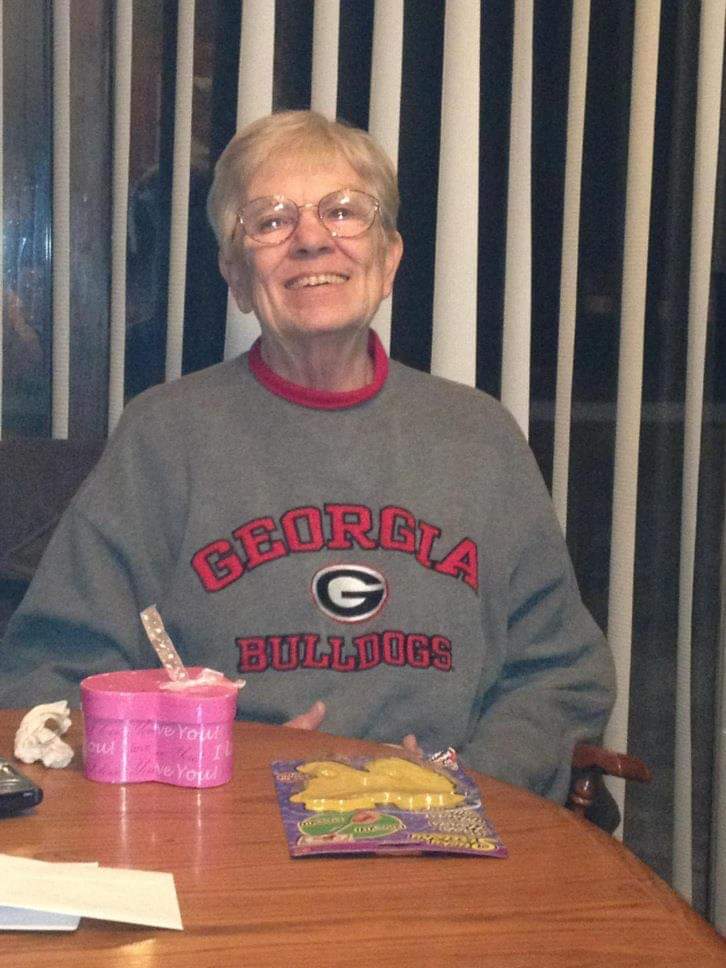 Marguerite Lou Berger, 80, of Cheboygan, passed away Saturday, June 29, 2019 at home.
Marguerite was born May 27, 1939 in Cheboygan, the daughter of Carl and Marion (MacLeod) McRae.
She grew up in Cheboygan and later moved to Detroit, graduating from Southeastern High School in 1957, and later the Detroit Business Institute in 1959.
On June 17, 1960 in Detroit, she married Richard Lanceford Berger.
She loved reading, knitting, drives to the beach, storytelling, spending time with her friends and family, especially her grandchildren, and playing the bubble game.
Surviving are a son, Richard (Paula) Lanceford Berger Jr. of Cheboygan,  two daughters, Robin (Joseph) Louise Bourrie of Cumming, Georgia, and Maurine Lou Berger, also of Cheboygan, her grandchildren, Robert and  Brandon Bourrie, Adam (Leah) Blatchford, Craig (Erin) Blatchford, Kara (Christopher) Blatchford, and Jacob and Sophia Stec, a step granddaughter, Jenna Prevo, a great-grand child Carsynn, and her grand fur babies,  Millie, Cooper, Herbie, Nikki, Chief, Lacie, and Brooke.