Who We Are
Atlanta Boxer Rescue is a non-profit organization comprised of experienced and dedicated animal rescue volunteers, many of whom are Boxer owners themselves. They work with local animal shelters to identify Boxer dogs that need to be rescued, move those Boxers to foster homes for care and rehabilitation, spay/neuter and vaccinate the Boxers as needed, and seek qualified adopters to give those Boxers new, loving homes.

Board of Directors
President: Dianne DaLee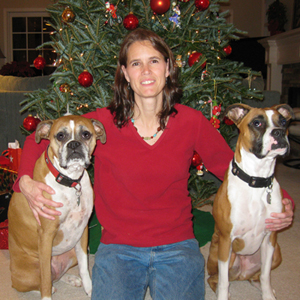 Dianne has organized monthly events for the Atlanta Boxer Meetup group since November 2006. She has been involved in various fundraising and volunteer events for local organizations over the past 27 years. In addition, Dianne has over 26 years of graphic design/website design experience. Dianne has an MBA and a BFA in Graphic Design and has owned a design firm since 1992.
Dianne also serves as chair of the Fundraising committee, and chair of the Marketing and Technology committee, maintains the ABR website and organizes all ABR events.
Dianne is owned by a nine-year old boxer named Simba and a three-year old ABR rescue named Pixie.

Vice President: Claudia "CJ" Janka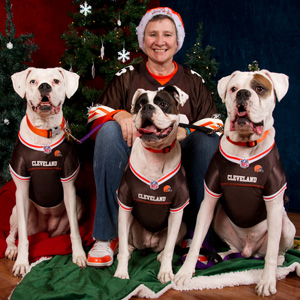 CJ has been a Boxer owner/lover for over six years and is also a member of the Atlanta Boxer Meetup Group. CJ has a love and passion for the breed and it has shown by her dedicated volunteering for the organization since July 2008. She has gained knowledge through her volunteering and she will be a great asset to the organization.
CJ has a BS degree in Criminal Justice and was in law enforcement for over 17 years. She is currently employed as an insurance fraud investigator.
CJ is owned by a four-year old Boxer named Carrie, a five-year old Boxer and ABR rescue named Elvis, and Bonita, a three-year old rescue.

Secretary: Tiffany Woods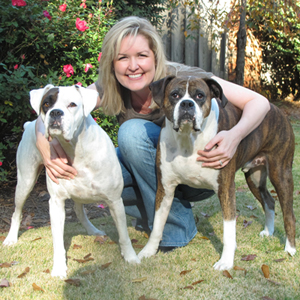 Tiffany has been a Boxer owner/lover for over thirteen years and is also a member of the Atlanta Boxer Meetup Group. Tiffany has been volunteering for the organization since January 2011, when she adopted her first foster dog through ABR.
Tiffany has a Masters degree in Business Administration and is currently employed by UnitedHealth Group. Her business experience makes her a valuable member to the team, overseeing the paperwork required for our licensure, our foster parents and our rescued Boxers.
Tiffany and Jeff, her husband, are owned by two Boxers: a six-year old rescue named Spencer, and a three-year old ABR rescue named Libby.

Treasurer: Angel Babb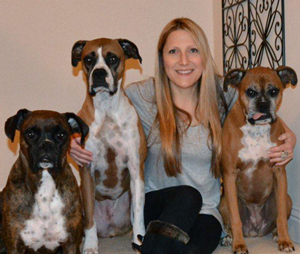 Angel received a BBA in Accounting from Georgia State University and became a Certified Public Accountant in the State of Georgia in 2000. Angel has over 17 years of public and private accounting experience. She is an active member of the Atlanta Boxer Meetup Group.
Angel is owned by two boxers: Molly, a six-year old, and Lucy, a seven-year old rescue.

Other ABR Volunteers
Adoption Coordinator: Terry Erickson
After volunteering as a foster for ABR for almost a year, Terry took on the task of adoption coordinator. Using her skills gleaned from 7 years in sales and management, she matches dogs and adopters. Her bachelor's degree in Polymer Engineering and master's in Biomedical Engineering are almost superfluous but do help in the medical areas of dog care. She has had rescue boxers for 5 years, has had four Rhodesian Ridgebacks over the last 20 years and approximately 20 foster boxers since she started volunteering with ABR. Her two children and husband provide invaluable assistance and support with her ABR endeavors.
Terry is owned by an ABR rescue named Sarge.

Foster Care Coordinator: Kristen Murphy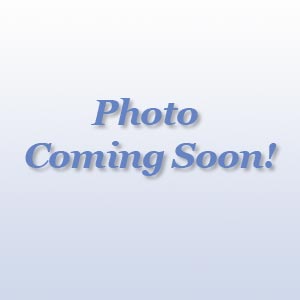 Kristen brought home her first Boxer, Allie Grace, over 7 years ago and has loved the breed ever since! Ella (Boxer-Beagle Mix) was adopted four years later. A little over two years ago, Kristen's daughter asked to do a community service project. After much discussion, they decided to volunteer with Atlanta Boxer Rescue as a Foster Home. They have fostered and adopted out more than 25 dogs, most recently Maggie and her 9 beautiful puppies. She was a "foster failure" on her third foster, Sarge, which she adopted in February 2011 after rescuing him from nearly freezing to death while living outside during one of the coldest winters in Georgia history.
She says that a lot of people ask her how she is able to bring a Boxer into her home, fall in love, then let him or her be adopted by another family. People say, "I would never be able to let them go!" She explains that the alternative is knowing a Boxer was put to sleep in a shelter because someone was too selfish to take a Boxer in, fall in love with him or her, then be strong enough to let them go live out the dream with a forever family. Becoming a foster becomes an easy decision after that realization. Each foster takes a little piece of your heart, but the look on the faces of the dog and the family when that match is made…priceless! Kristen also treasures the amazing mentors she has met within ABR, as well as the friendships developed during her time as a foster. Although hectic, she cannot imagine her life any other way
Kristen has a Bachelor's of Science in Psychology and works in Organizational Administration for a local municipality. She has lived in Georgia for over 21 years and is happy to call North Fulton County her home.
Kristen is owned by three boxers: Sarge, an ABR Rescue, Allie and Ella.

Foster Home Coordinator: Mike Stern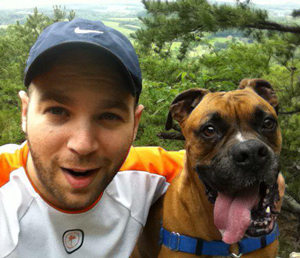 Mike has had boxers in his life since 1998. He fell in love with them forever when his sister got her first fawn Boxer, Lillie. In 2001, Mike got Logan (pictured), his first fawn Boxer that was his own. Logan was with Mike through many significant milestones and is the reason why Mike is so active with ABR.
He joined ABR in 2012 after moving to Atlanta from Washington, DC and originally started doing home visits. Currently Mike ensures our foster homes are all current on requirements and documentation, and processes applications as well.
Mike has spent his career managing a major music royalty for featured recording artists and record labels.
Currently, Mike is owned by a brindle Boxer, Linus (...and will always have a Boxer with an "L" name).

Shipping and Merchandise: Joanna Oglesby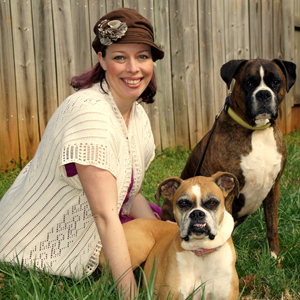 Joanna discovered the Boxer breed in 2005 and instantly fell in love when she brought her first boxer pup home. Joanna has been a member of the Atlanta Boxer Meetup Group from its beginning. She has also contributed to various fundraising and non-profit organizations for sixteen years.
Joanna currently helps ABR by managing merchandise and inventory for fundraising as well as volunteering in other areas of the rescue as needed. She loves boxers and what ABR does for them so much that she just can't seem to say no to any task that is asked of her.
Joanna is owned by her two fur babies, boxer Emma, six years old, and boxer Guinness, five years old. She is also the stay at home mother of her daughter, Anna Kate, four years old, and her son, Carson, two years old.

Shelter Liaison: Rebecca Neal
Rebecca needs to writer herself a bio.
Rebecca is owned by an ABR rescue named Thor.

Shelter Liaison: Lisa Merlino
Lisa has been an avid Boxer owner/lover for over ten years and is also a member of the Atlanta Boxer Meetup Group. She has spent a lot of time volunteering at local animal shelters. With her passion for and knowledge of the breed, as well as her knowledge of animal shelter operations, she is a valuable member to the team assisting with the rescue of boxers from surrounding animal shelters. Lisa also processes many of adoption applications.
Lisa is owned by a five-year old ABR rescue named Brutus and was loved for twelve years by her boxer Davidson, RIP.