Who We Are
Atlanta Boxer Rescue is a non-profit organization comprised of experienced and dedicated animal rescue volunteers, many of whom are Boxer owners themselves. They work with local animal shelters to identify Boxer dogs that need to be rescued, move those Boxers to foster homes for care and rehabilitation, spay/neuter and vaccinate the Boxers as needed, and seek qualified adopters to give those Boxers new, loving homes.

Board of Directors
President: Dianne DaLee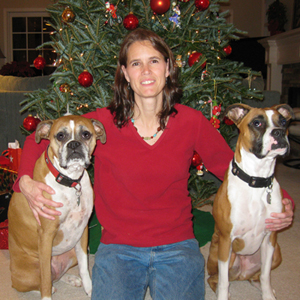 Dianne has organized monthly events for the Atlanta Boxer Meetup group since November 2006. She has been involved in various fundraising and volunteer events for local organizations over the past 30 years. In addition, Dianne has over 28 years of graphic design/website design experience. She has an MBA and a BFA in Graphic Design and has owned a design firm since 1992.
Dianne also serves as chair of the Fundraising committee and organizes Boxerstock, ABR's annual music festival. She maintains the ABR website, social media and organizes most ABR events.
Dianne is currently owned by a a five-year old ABR rescue named Pixie and another five-year old ABR rescue named Kayla. Kayla is also a registered therapy dog. In February 2013, Dianne lost her best friend Simba, who was the inspiration for Atlanta Boxer Rescue. Dianne is pictured here with Simba and Pixie.

Vice President: Claudia "CJ" Janka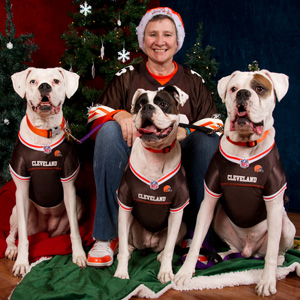 CJ has been a Boxer owner/lover for over six years and is also a member of the Atlanta Boxer Meetup Group. CJ has a love and passion for the breed and it has shown by her dedicated volunteering for the organization since July 2008. She has gained knowledge through her volunteering and she will be a great asset to the organization.
CJ has a BS degree in Criminal Justice and was in law enforcement for over 17 years. She is currently employed as an insurance fraud investigator.
CJ is owned by 3 rescues, Sabinov and Elvis ABR alums and Bonita.

Secretary: Tiffany Woods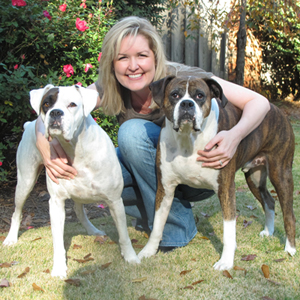 Tiffany has been a Boxer owner/lover for over thirteen years and is also a member of the Atlanta Boxer Meetup Group. Tiffany has been volunteering for the organization since January 2011, when she adopted her first foster dog through ABR.
Tiffany has a Masters degree in Business Administration and is currently employed by UnitedHealth Group. Her business experience makes her a valuable member to the team, overseeing the paperwork required for our licensure, our foster parents and our rescued Boxers.
Tiffany and Jeff, her husband, are owned by two Boxers: a six-year old rescue named Spencer, and a three-year old ABR rescue named Libby.

Treasurer: Angel Babb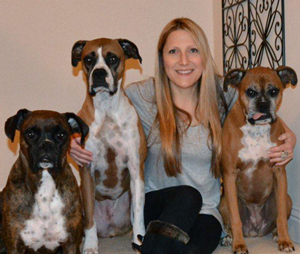 Angel received a BBA in Accounting from Georgia State University and became a Certified Public Accountant in the State of Georgia in 2000. Angel has over 17 years of public and private accounting experience. She is an active member of the Atlanta Boxer Meetup Group.
Angel is owned by two boxers: Molly, a six-year old, and Lucy, a seven-year old rescue.

Other ABR Volunteers
Adoption Coordinator: Lauren Troutman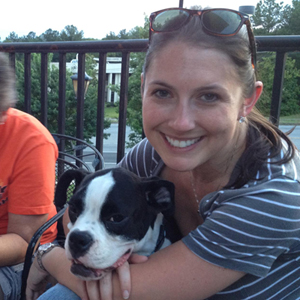 Lauren needs a bio.
Lauren is owned by three ABR Rescues: Lola, Cash and Indy.

Foster Care Coordinator: Maureen Kocinkski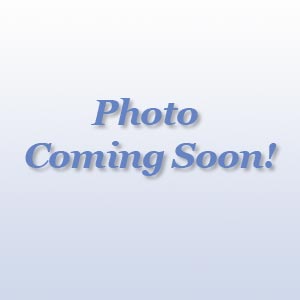 Maureen needs a bio.
Maureen is owned by two ABR Rescues: Peyton and Dempsey.

Foster Home Coordinator: Mike Stern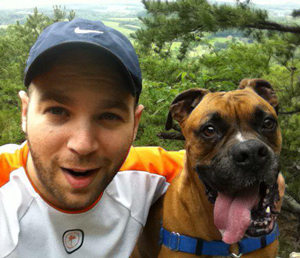 Mike has had boxers in his life since 1998. He fell in love with them forever when his sister got her first fawn Boxer, Lillie. In 2001, Mike got Logan (pictured), his first fawn Boxer that was his own. Logan was with Mike through many significant milestones and is the reason why Mike is so active with ABR.
He joined ABR in 2012 after moving to Atlanta from Washington, DC and originally started doing home visits. Currently Mike ensures our foster homes are all current on requirements and documentation, and processes applications as well.
Mike has spent his career managing a major music royalty for featured recording artists and record labels.
Currently, Mike is owned by a brindle Boxer, Linus (...and will always have a Boxer with an "L" name).

Shelter Liaison: Rebecca Neal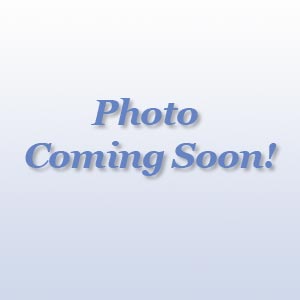 Rebecca needs to writer herself a bio.
Rebecca is owned by an ABR rescue named Thor.

Shelter Liaison: Lisa Merlino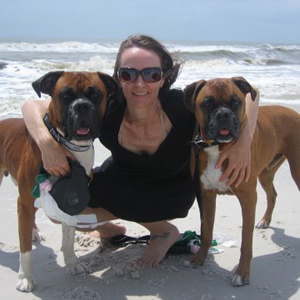 Lisa has been an avid Boxer owner/lover for over ten years and is also a member of the Atlanta Boxer Meetup Group. She has spent a lot of time volunteering at local animal shelters. With her passion for and knowledge of the breed, as well as her knowledge of animal shelter operations, she is a valuable member to the team assisting with the rescue of boxers from surrounding animal shelters. Lisa also processes many of adoption applications.
Lisa is owned by a five-year old ABR rescue named Brutus and was loved for twelve years by her boxer Davidson, RIP.