Boxer Champions
We can't make a rescue work without the donations from veterinarians and the other good folks who provide services to us on a regular basis. These are the champions that help us continue to save dogs.
Acworth Animal Hospital
Beaver Crossing Animal Hospital
C&C Fence Company
Courier Express
Georgia Boxer Club
K-9 Coach/Bed and Bark
Melanie E. Johnson, DVM
Nature's Select of Atlanta
Paces Ferry Veterinary Clinic
United Office Systems, Inc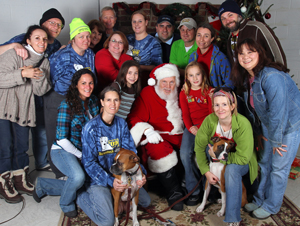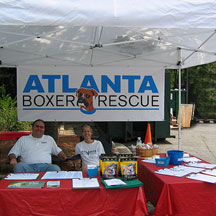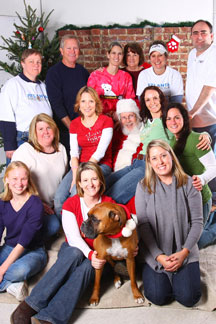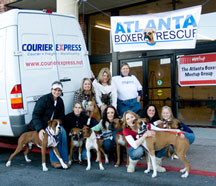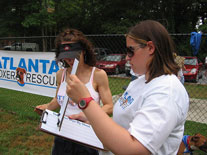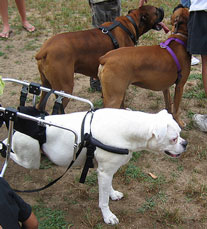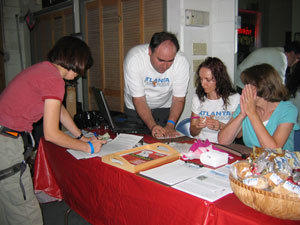 Boxer Buddies
These generous people have contributed their time, money, or services to Atlanta Boxer Rescue.
Individuals
Kirsten Adam
Russell & Darlene Anderson
Courtney Waid Anderson
Jan Annas
Anonymous (in honor of Regan Maeroff & Brandon Cox)
John Arnzen
Angel Babb
Tiffany Ballew
Kamma Ballinger
Jennifer Baker
Lauren Baker
Christy Bardes
Debra Berger
Robbie Berthelot
Carolyn Bibb
Scott Bice
Amelia Bishop
Corey & Mark Bishop
Vica Bourque
Robin Bourrie
Laurie Brasher
Bill Brown
Carol Brown
Gregory Brown
LeeAnn Brown
Amber Burkhalter
Nathan & Rachael Burns
Fernando Burstein
Laura Butler
Karen Byko
Carmen Caballero
Joelle Caldwell
Sara Cappuccilli
Jacqui Carlyle
Amelia Carnes
Melissa Cate
Michelle Christensen
Matthew Clemmons
Mike & Claudia Clifton
Kathy Coletti
Matt & Eva Connolly
Missy & Mike Cooper
Robin Crawford
Alissa Curry
Dianne DaLee
Don & Comella DaLee
Donny DaLee
Michelle Daniel
Jeffie Davis
Mike & Anna Marie Davis
Damon Dawson
Kelly & Greg DeAses
Julie Delaney
Julie DeLong
Linda Demery
Lisa Demma
Adalene Depta
Leanne Dolin
Tiffany Doolittle
Holley Duffield
Katrina Duffoo
Elizabeth Dye
David & Amy Dyer
Jim Eberle
Sam and Sandra Edgemon
Alison English
William Ennis
Terry Erickson
April & Marty Fayette
Emily Fayette
Brian Ferris
Kenneth Fields
Cherry Fitch
Jennifer Fleming
Dina Forsthoffer
Trey & Heather Fricke
Amy Gallagher
Alexander T. Galloway, III
Audrey & Ray Gillespie (in loving memory of Roxie)
William Glinka
Marc Gordan
Teresa Goss
Mark Gram
Sandra Greer
Erica Greppo
Danny Groover
Scott Gunther
Kimberly Ferrell
Nadine Helal
Janice Henderson
Erich Hermanns
Beth Herndon
Amanda Hill
Jeffrey S. Hinderer
Ashlyn Hite
Donna Hoffman
Dwayne Holt
Michael Homiak
Shelley Hurd
Heather Hurlbert
Wayne Ivester
Kathy Jacques
Claudia Janka
Katherine Johnson
Katy Johnson
Susie Johnson
Jim Jones
Sue-Ann Kalkstein
Ed & Carol Kaplan
Eric Kaplan
Eileen Kimble
Amy Kumar
Julie Kutchinski
Caryn Lamphier
Trish Lane
Philip Lecceardone
Allison Leja
Kenneth Lemm
Nicole Liddon
Raquel LoCascio
Connie & Art Locke
Tabetha Long
Aimee Love
Regan Maeroff
Leonard Magowitz
Linda Maislin
Glen Manjos
Chris Manley
Sheryl Marler
Brenda Marsh
Deborah McAlpine
Mike McCarthy
Kris McCord
Derek McKenny
Caryn McKinney
Carolyn McNeely
Kathy McTyre
Jeff Mekolites
David Merlino
Lisa Merlino
Jenine Merritt, DVM
JoAnna Miller
Meredith Minkin
John Moniz
Kimberly Moore
Alex Neely
Beth Nelson
Debbie Newmark
Binh Nguyen
Saundra Nixon
Debbie O'Brien
Joanna & Brent Oglesby
Stefanie Ollanove
David Pallai
Wes Parrish
Joshua Patterson
Patricia Pepper
Wendy Phillips
Katie and Jeremy Prince
Rachel & Chad Provow
Amy Puckett
Deanna Purvis, DVM
Sheryl Rains
Kevin Rakers
Nancy Reidy
Melody Resnik
Jessica Saunders
Jennifer Scheinfeld
Linda Sienicki
Shawnda Smith
Dennis Spruell
Stacie Staump
Richard Stephens
Lea Stone
Scott Stone
Kathy Storm
Tammy Szeglowski
Angela Tarter
Susan & David Tatum
Alyssa Taylor
Janice Taylor
Zach Taylor
Ashley Terry
Roel Theunissen
Diana Thomas
Donna & John Thompson
Debbie Turner (in loving memory of Reggie)
Pamela Turner
Holly Underwood
Thom Underwood
Lauren Vaught
Lulu Vilas
Diane Vogel
Craig Voth
Joseph & Tiffany Washo
Valerie Waters
Joe Weismann
Carrie Whitney
Steve Whittle, DVM
Deborah and Chip Williams (In loving memory of Bentley)
Johanna Wise
Farrah Wright
Shanme Yenovich
Andrew Zbeeb
Oleg Zlatogur
Companies
Acworth Feed
Atlanta Vital Signs
Bronzed Memories
C&C Fence Company
CB Richard Ellis
Courier Express
Curry Photography
DaLee & Company, Inc.
Dogma Dog Care
Edens & Avant - Kelly Davis
Frogs to Dogs
Fun Jumps
Happy Paws
Highland Station Publix
Intuit
K-9 Coach/Bed & Bark
Mellow Cotton Creative
Moe's
Nature's Select of Atlanta
Paces Ferry Veterinary Clinic
ParkGrounds
Paulmann Construction
Pet Supplies Plus
Pfizer
Sassy Paws Pet Boutique
Semper Fi Boxers
Urban Pet Supply
Vermont Mustard Company
Wendybird Photography
We're On Doodie